A moment in history
Written by David Worsfold on 29th September 2023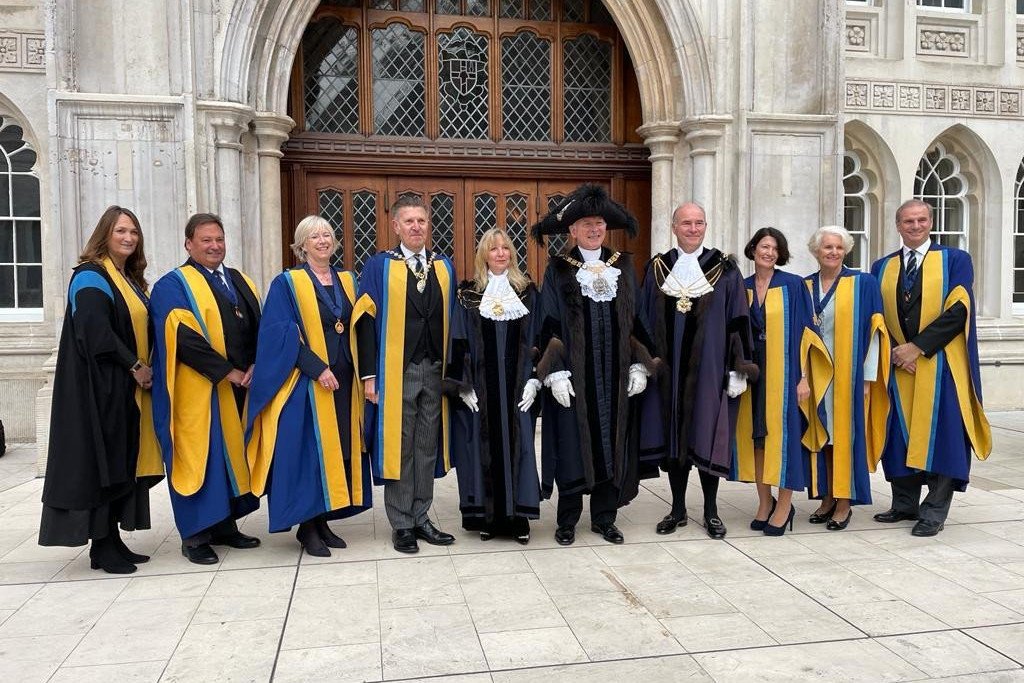 Yesterday (Thursday) we were proud and delighted to support the installation of two members of the Worshipful Company of Insurers as the new Sheriffs of the City of London, Dame Sue Langley and Bronek Masojada, at a special ceremony at Guildhall. They join the current Lord Mayor, Nicholas Lyons, as the three senior figures in the City of London.
Mr Lyons is also a member of the WCI, making this a moment in history – at least in modern times – as all three City leaders come from the same Livery company.
Pictured above with the Lord Mayor and Sheriffs are the Master, Past Masters, Future Masters and Clerk of the Insurers Company.

"It was an unprecedented and historic day...because everyone in this picture is a member of The Worshipful Company of Insurers. A unique moment of real recognition, demonstrating the importance of our industry to this City and the role of our Livery company", said Master Nick Dunlop.
Dame Sue and Bronek will serve one-year terms as the new Sheriffs of London. They will live and work at the Central Criminal Court (Old Bailey) and will support the Lord Mayor in his civic duties and serve as ambassadors for the UK-based financial and professional services industry, at home and abroad, by promoting the UK as a place in which to do business. They also support His Majesty's Judges at the Central Criminal Court in promoting the importance of the English rule of law to among business people, diplomats, charities, the City Livery, leading arts figures, school children, and those at university.
Nicholas Lyons completes his one-year term of office ahead of the Lord Mayor's Show on 11 November when the WCI will be joining the parade, proclaiming our message of #LonodnInsuresThe World