Big Curry Lunch goes virtual for three months of events
Written by David Worsfold on 04th March 2021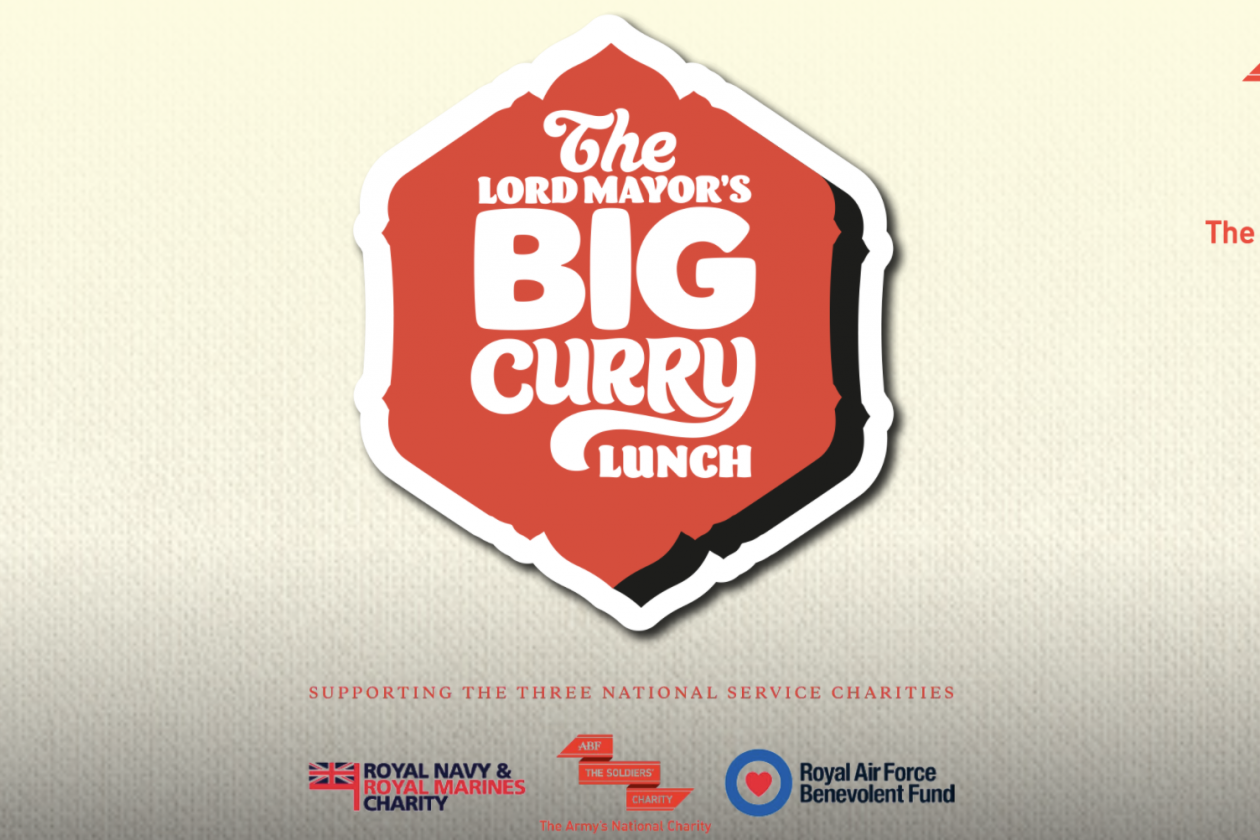 The Lord Mayor's Big Curry Lunch to raise money for forces charities, has been a popular fixture in the City calendar for many years. This year it is going virtual with a difference.
The 2021 'Lunch' has evolved into a series of fundraising events and activities, all of them on-line, which will start in late March and conclude by the end of June 2021. These will help to fund 18 military veterans through a specialist Pain Management Programme at the King Edward VII Hospital and into employment.
More than ever, support is needed to help veterans suffering from the debilitating impact of pain – physical, psychological or both – to manage the pain and, as a result, be able to seek and hold down a job in the civilian world.
Master David Sales urged members and everyone in the insurance industry to support this initiative:
"We have always been proud of our Company's connections with our Armed Forces and are delighted to support this exciting programme of virtual events arranged by the Lord Mayor. There really is something for everybody and it is a wonderful way of supporting the charities that work with those who have made huge personal sacrifices in the service of their country".
The imaginative range of events will take people on an adventure through books, wine, and delicious home-cooked curries with some of the nation's best-loved personalities.
Hear tales of travel and adventure with Sir Michael Palin, be transported to the vineyards of Bordeaux with Edouard Moueix direct from his chateau and impress your family by cooking up an Indian feast with Prue Leith. All while raising funds to support our veterans and their families.
Everything you need to join in the events will be delivered to your door and leading figures from food and wine will be there to talk and walk you through every step to provide the best of Lord Mayor's Big Curry Lunch in the comfort of your own home.
If cooking is not your scene, then sit down and enjoy a good book with talks from high-profile authors such as Sir Michael Palin and Alan Titchmarsh.
Further information and booking details go to The Big Curry Lunch website