Insurers put best foot forward in Lord Mayor's Show
Written by David Worsfold on 15th November 2023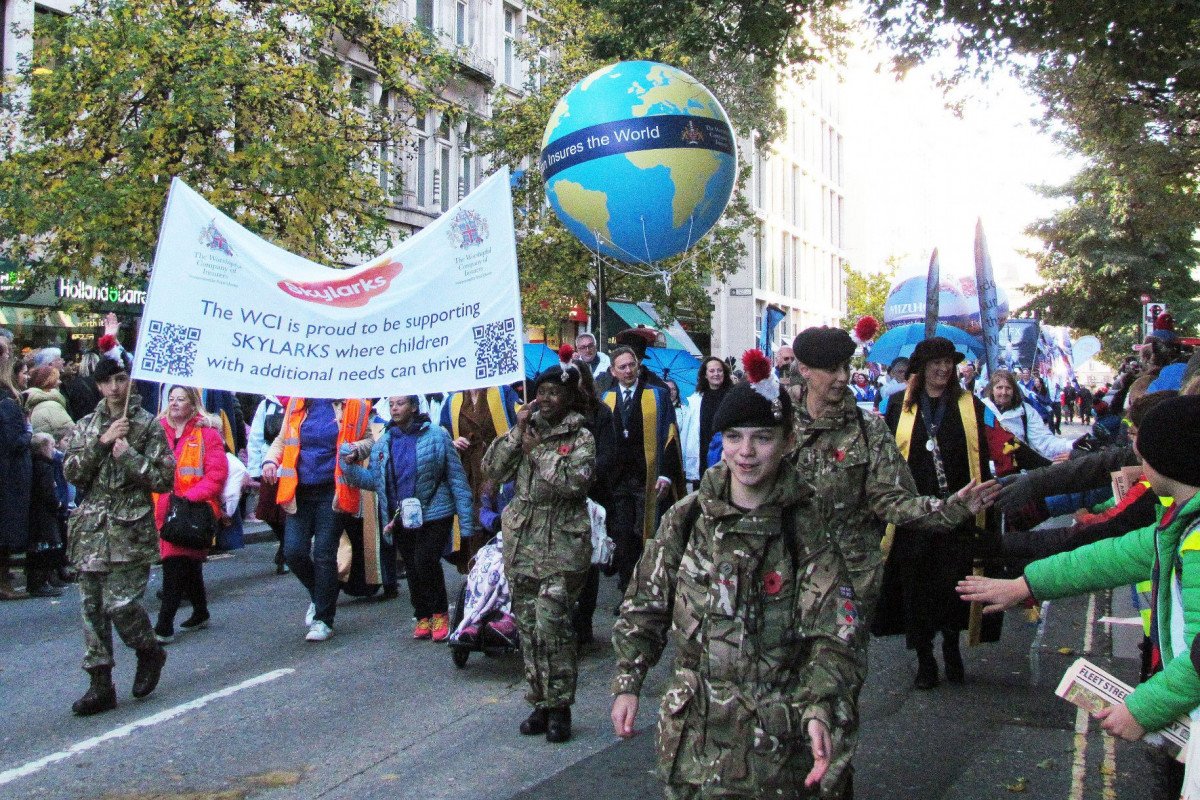 The Worshipful Company of Insurers proudly took its place in the Lord Mayor's Show on Saturday. The Show marked the formal start of Michael Mainelli's year as Lord Mayor.
Its 50 strong parade contingent was led by representatives from Skylarks, the Master's charity for the year, accompanied by representatives of the two affiliated cadet units, the Middlesex and North West London ACF and RAF 1034 (Surbiton) Squadron, ATC. The Company was represented by Senior Warden, Karl Jarvis, Junior Warden, Sara Fardon, and Clerk, Victoria King, supported by 20 members in white jackets carrying flags with #LondonInsuresTheWorld.
At the centre of the parade was the Company's distinctive balloon skilfully marshalled by Alan Punter and James Scott.
Master Claire Burrell, who was riding in a landau with the official party in support of the Sheriffs, said the Show was an opportunity to raise the profile of the company and the key place of the insurance market in the modern City of London: "This is the fifth time our balloon with its message of #LondonInsuresTheWorld has been part of the parade and it is important we get that message across to the City and the wider audience that watches the Show on television.
"It is also an opportunity to show our support for the two Sheriffs who are members of our company, Dame Sue Langley and Bronek Masojada, and I will be riding in one of the carriages with them just ahead of the Lord Mayor himself.
"I am also delighted the cadets we support are part of the Show and thrilled that my charity, Skylarks, will be leading the way for us".
• After the parade 40 members and guests joined other Livery companies for lunch in the historic setting of Stationers' Hall.
• Watch our short video that captures the fun and spectacle of the Show